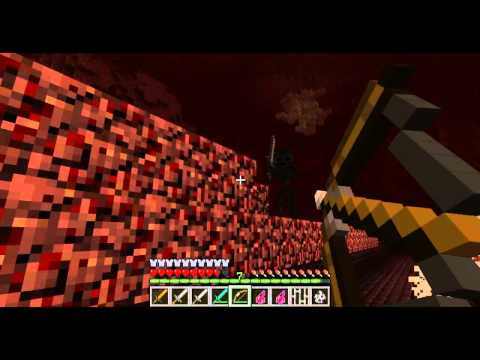 Apologies for the lateness, but here is the Wither Skeleton, a dark, unholy warrior of bones. They lurk in Nether Fortresses, and do not take kindly to humans… Wither Skeletons are dangerous hostile mobs that spawn in Nether Fortresses. Wither Skeletons are the Nether equivalent of skeletons. Unlike skeletons, Wither Skeletons use stone swords and are over two blocks tall. When hit by a Wither Skeleton on any difficulty, the player is inflicted with the "Wither" effect for 10 seconds, darkening the health bar and further damaging the player. When killed, the mob may drop coal and bones, and very rarely drop their skull and the stone sword. They have a 1/40th chance of dropping either of these items. This chance will go up if you use a sword with looting. The skulls are the key items to creating the Wither boss. Wither Skeletons, like all Nether mobs, are immune to fire and lava and are not damaged by daylight. Some Wither Skeletons can also pick up items, weapons, tools, and armor, similar to other undead-type monsters.

Filed under MasterOfTheEggs2029 : Comments (20) : Jan 8th, 2013
20 Responses to "Minecraft Mob Guide – The Wither Skeleton"
Leave a Reply
You must be logged in to post a comment.