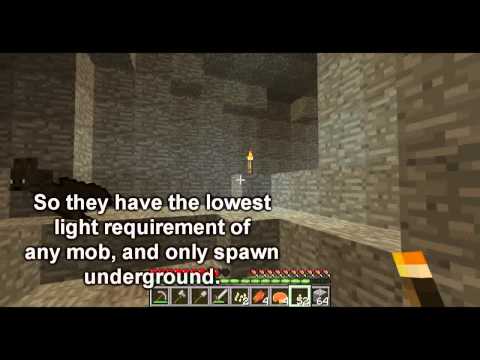 The bat is a small denizen of the underground caverns, sleeping within only the darkest of areas. This video goes into (an appalling low amount of) detail about these brilliant bats. Bats are passive mobs that spawn naturally in caverns or other large enclosed spaces. Bats are the only passive mob able to fly, and the only flying mob that naturally spawns in the Overworld. They will often emit a squeaking noise, but do not do many other things that can affect gameplay. Bats are visually the third smallest mob in the game, being only slightly larger than baby chickens and Silverfish. They are hard to see in the unlit environment in which they reside. They have dark brown skin, small wings and little feet.

Filed under MasterOfTheEggs2029 : Comments (16) : Dec 12th, 2012
16 Responses to "Minecraft Mob Guide – The Bat"
Leave a Reply
You must be logged in to post a comment.